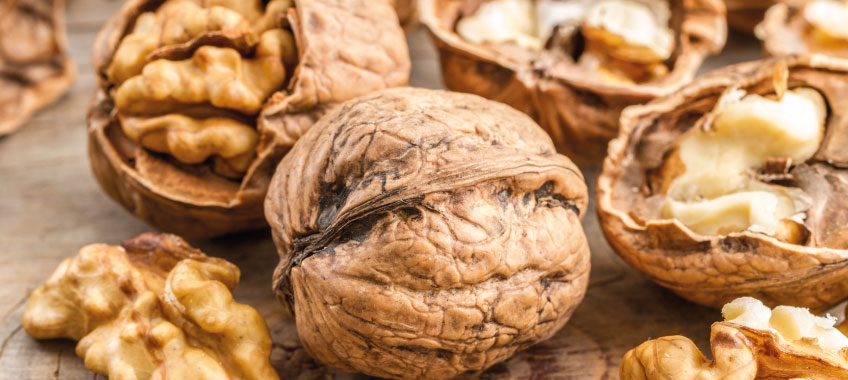 Vincenzo Caputo Srl: Commercialisation and packaging of dried fruit and snacks.
Specialised in the commercialisation and packaging of dried fruit and snacks for the Italian and the global retail trade since 1930, Vincenzo Caputo is a company located in Somma Vesuviana, in the province of Naples near the Vesuvius National Park.
"We're in the third-generation management – Pina Santucci, the company's marketing manager, told us. – To date, we've conquered significant market shares thanks to Angelo Caputo's personal commitment (he's the member of important associations like Fruitimprese, Unione industriali, INC) and share of important values like the search for the best raw materials by prioritising the fruit of our territory, the improvement of the processes and the focus on the consumer well-being. Our main aim is to satisfy the changing needs of our customers by offering them delicious and nutritional products".
The company has all the production installations that are essential for the manufacturing processes of dried fruit and snacks: peeling, roasting, natural sterilisation, bleaching of walnuts, packaging.
It's really important to pay attention to raw materials.
"It's one of our core values. Raw materials come from the Italian territory, where dried fruit is produced the most, and are PGI and PDO, as well as those areas in the world that are the most suitable for these crops, namely California, Chile, Argentina. Our current selection is made of nearly 200 references and more are expected to arrive in 2017".
The company's selection can be divided into two parts: 2 Premium product lines (Che Bella Italia, Selezione Oro), a traditional Caputo one, a product line dedicated to cooking, one to snacks and another one to wellness (Feel Good).
"Based on the changing lifestyles and preferences of our consumers, as well as their need for healthier products –Santucci explains – in 2016 we launched the Ben Family product line, which is suitable for the whole family. Mr Ben is a source of magnesium, Miss Ben is a source of vitamin E and Baby Ben is a mix of fruit moulds with vitamin C. With a serving of 30g (the daily ration of dried fruit advised by doctors), we intend to satisfy the preferences and nutritional needs of men, women and especially children. Indeed, we paid particular attention to the latter, thus offering an attractive and natural product which combines the properties of fruit, the creativity of moulds, the gumminess and sweetness of candies."
Source: Fresh&Plaza