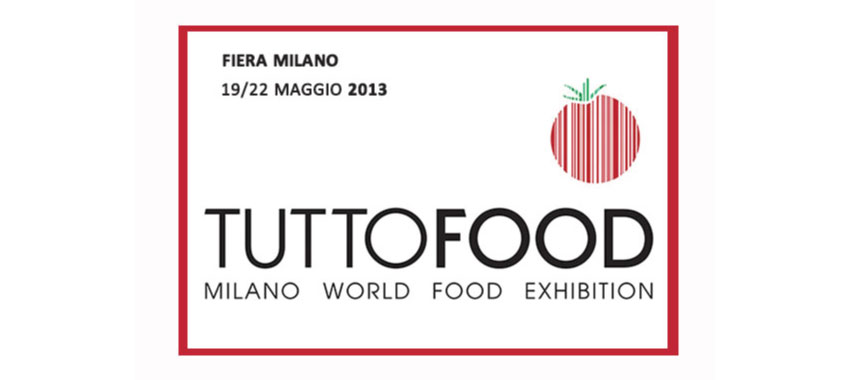 TUTTOFOOD AWARDS, INNOVATION AND QUALITY WERE AWARDED
At Tuttofood Awards, the agro-industrial fair of Milan that was open until 22nd May, Italian small and big companies presenting 300 new products of excellence were awarded. Here are the winners.
Attention to consumer requests, respect for tradition and the environment and ability to innovate and find new market niches: these are the values highlighted by Tuttofood Awards, the international agro-industrial fair that offered a display window of excellence to 300 participants, whose products were exhibited in containers along the Food Avenue, special routes along the pavilions of the fair.
Participants were evaluated by technical juries, while the winners were decreed by the buyers and journalists who were at the fair. The values of ecological sustainability, certified quality and innovation were at the centre of the Awards.
The winners of the contest dedicated to innovation (in collaboration with Ipsos) were Biscottificio Cristino with its yeast-free bagels; Polar Seafood Italia, which introduced liquid salt; Azienda agricola Vestola Francesco with its Mesca Francesca (a mix of legumes); Prosciuttificio Valserio with its organic pistachio stuffed pork fillet; Fattorie Osella, which presented the Doppia Bontà cheese; Danoor with its date preserve; Aloha with its Fantasie Di Gelato and Bavaria Italia with Bavaria Radler, which is new on the Italian market.
"Our brand has always paid attention to innovation in order to face new markets and types of consumers. Bavaria Radler was launched as the summer drink of 2013: made of 50% beer and 50% lemonade, it has an alcohol content of 2% – Luca De Zen, managing director of Bavaria Italia stated. – We introduced a new product to reach not only new consumers, but also the Ho.Re.Ca. market, since nowadays we are present especially in markets and supermarkets".
As for the contest dedicated to quality certified products (PDO, PGI and BIO), Qualivita awarded: Vincenzo Caputo Srl, with its PGI Giffoni hazelnuts; Oleificio Ranieri, producer of 100% BIO extra virgin olive oil; Le Terre di Zoè, with its BIO jams and marmalades; Salumificio Fratelli Beretta, which presented PDO Parma ham; Mario Costa S.p.a, with its PDO Mild Gorgonzola Costa Gran Riserva; I dolci sapori dell'Etna, which presented its PDO Bronte Green Pistachio 100% Pure Paste; Agrifood Abruzzo, with its organic spinach and chard; Kazzen, with its Passito di Pantelleria Doc.
"Since 1919, our company has produced gorgonzola in order to combine tradition, quality and innovation while still respecting PDO regulations. Thanks to our IFS and BRC certifications, we can demonstrate a high level of production quality because of which we stand out – Federica Fileppo Zop of Mario Costa S.p.a explained to us. – Gorgonzola Costa Gran Riserva is the best product of our mild variety. It's only produced from selected milk, its seasoning is a little longer than 75 days and it undergoes a visual inspection: only the best forms become Costa Gran Riserva".
As for the contest dedicated to sustainable packaging (in collaboration with Conai and Expo 2015), the proposals of 4 companies stood out: Arturo Sanchez, with a new re-sealable closure to preserve products; Italdolci, with its kraft paper; Agrifood Abruzzo, with a lighter PET Dispenser and Lete, with lighter PET bottle recycling.
"Lighter packaging is only one of the many projects concerning corporate social responsibility – Gabriella Cuzzone, marketing manager of Lete declared. – Lete commits itself to using 100% green energy and carbon footprint certification, which allows us to monitor the impact of each activity on the environment. In particular, thanks to constant research activities on packaging reduction, on which we've been working for 7 years, we were able to reduce plastic consumption by 23% in the biggest sizes (from 42 to 32 grams) and by 26% in half litre (from 23 to 17 grams)".