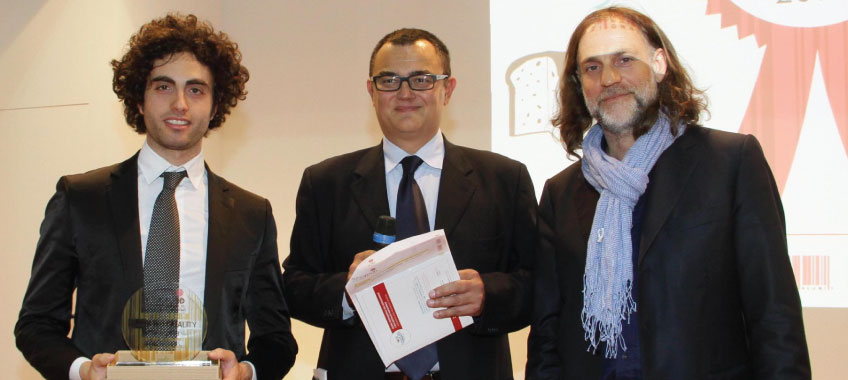 Tuttofood 2013 Milano – award for Vincenzo Caputo Srl
Tuttofood 2013: An important award for Vincenzo Caputo Srl.
We would like to share an important AWARD with you, the TUTTOFOOD AWARD 2013 that was given to Vincenzo Caputo Srl at TUTTOFOOD 2013 – the greatest fair dedicated to food and beverage. The main characters of the contest were the best products of Italian food, thus allowing to recognise its core values, such as respect for tradition, environment, quality, innovation.
On this occasion, VINCENZO CAPUTO SRL participated with its Shelled, Roasted and Peeled PGI Giffoni Hazelnuts in the usual package SELEZIONE ORO, exhibited in special containers along the Food Avenue – central routes along the pavilions of the fair.
That's how our PGI Giffoni Hazelnuts were awarded the first prize as Best Quality Certified Product in the Multiproduct category – Dried Products. The technical jury paid attention to both the organoleptic features of the product and its effective communication in packaging! Thanks to this prize, the product and the company are recognised for believing in the PGI project and for working hard over the years in order to let people learn about Campania's excellent hazelnuts.
Source: Unione Industriali Napoli